Toro Creek Ranch Phase III SOLD OUT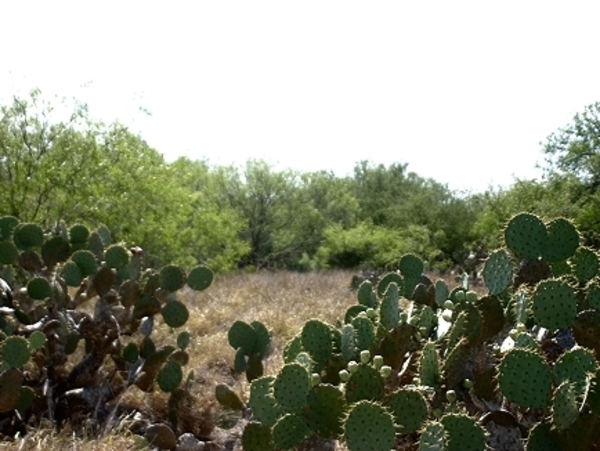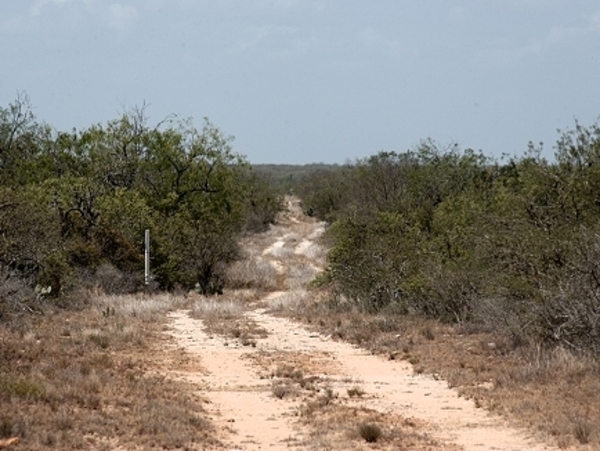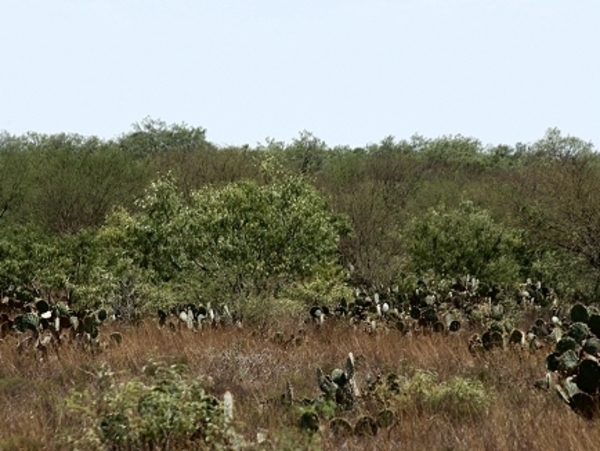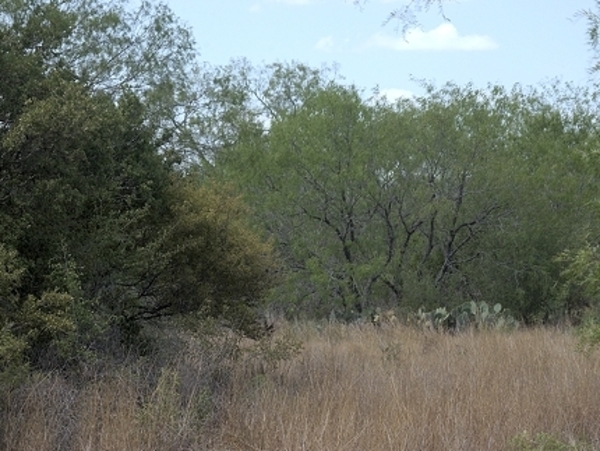 Property Type:
Land
County:
Duval
Description:
TORO CREEK RANCH Toro Creek Ranch is located in Duval, north of San Diego, the County seat of Duval County. This area is known for its great whitetail hunting. Thorny brush species dominate the ranch. Mesquite, acacia, prickly pear, lotebush, granjeno, white-brush, black-brush, Texas ebony, huisache and wild olive form dense, almost impenetrable thickets. The South Texas Brush Country is well known for producing trophy-class white-tailed deer. In addition to the native whitetail you will find, feral hogs, javelina, quail, dove and rabbits. Predatory animals include bobcat, fox and coyote. For buyers looking for retirement or investment property in South Texas for the future but would like to enjoy the land today this is the ranch for you. Toro Creek Ranch's central location in South Texas is only one hour from the beautiful Texas Gulf Coast in Corpus Christi known for its beaches and salt water fishing. For fresh water enthusiasts Choke Canyon Lake is just over an hour away in Three Rivers. If you want to visit the border Laredo is an hour and half drive, Brownsville and Port Isabel are three hours to the south. Long term (30 year) fixed rate owner financing is available on all the tracts in the ranch. Qualified Texas Veterans can use the Texas Veterans Land Board Program funded by the State of Texas to purchase tracts in the ranch.
Amenities:
Toro Creek Ranch fronts on a paved County Road and electricity will be available to most tracts. Water wells in the area are 300-350 feet deep.
Resources:
Not Provided
Lots & Prices:

| | | |
| --- | --- | --- |
| Lot Name | Total Acres | Total Price |

Topography Map:
Click To View
Map:

View Larger Map
Legal & Restrictions:

Click To View

TORO CREEK RANCH

RESTRICTIONS AND COVENANTS

The property in the Toro Creek Ranch, as recorded in the plat records of Duval/Jim Wells County, Texas, is subject to the covenants hereby made by the SELLER, (Seller), to-wit;

1. That these covenants are to run with the land and shall be binding on the Purchaser and all persons claiming under him. Purchaser understands that these restrictions and covenants are filed in the Real Property Records of Duval/Jim Wells County, Texas.

2. That the above property herein shall not be used for commercial or day lease hunting or any manufacturing purposes.

3. That no automobile, truck, trailer, or other vehicle shall be abandoned on this property, nor there any dumping or placing of unsightly objects of any kind on the property.

4. That no structure whether temporary or permanent of any kind (including hunting blinds and/or deer feeders) shall be permitted within 100 feet of any property line. Hunting blinds may not be over ten (10) tall from the ground to top of blind.

5. That no noxious or offensive activity shall be carried on upon any tract nor shall anything be done thereon which may be or become an annoyance or nuisance to any adjoining tract. No tract shall be maintained or utilized in such a manner as to violate any applicable statute, ordinance or regulation of the United States of America, the State of Texas, the County of Duval/Jim Wells, if applicable, or any other governmental agency having jurisdiction thereof.

6. Sizes and Type of Building.

NOTICE; If a lot owner desires to place a structure in a flood hazard area as shown on the Toro Creek Ranch, Phase 3 plat, they must obtain a Flood Development Permit from the Flood Plain Administrator for Duval County and conform to the requirements of the Flood Damage Prevention Court Order for Duval County adopted February 11, 2011.

Not more than one single-family residence shall be placed or constructed on any tract of the land herein contracted or conveyed.

A. Conventional on site construction single-family residence.

Each dwelling must be new construction and shall not be less than 900 square feet of heated and air-conditioned space, exclusive of garages, carports and porches. All plans and specifications are subject to the prior written approval of the SELLER or POA. All dwellings must be completed within 360 days after laying foundations. A residence may not be lived in or occupied until the residence is 100% complete as per the SELLER or POA approved plans.

B. Move-on housing such as manufactured homes, modular homes and all other Move-on Homes;

1. New Manufactured Dwelling Houses (or houses which are not more than five years old and approved by the SELLER or POA) of not less than 900 square feet are permitted.

2. All manufactured homes must have their towing devices, axles and wheels removed, and must be placed on a slab, blocks or piers and anchored to the land in the manner prescribed by the Texas Department of Licensing and Regulation.

3. All manufactures homes shall have shingle roofs (or roofs made of other materials approved in writing by the SELLER or POA) and hardy panel siding or vinyl siding.

4. All manufactured homes must be completely enclosed from the ground level to the lower portion of the outside wall within 60 days after placement on the property with dealer installed skirting such as hardy panel, masonry, plaster, brick, stucco or other fabricated material specifically approved for the purpose of enclosing manufactured homes, as approved in writing prior to installation, by the SELLER or POA, so as to maintain a neat, harmonious appearance. Lattice and vinyl skirting are not acceptable. Back filling is allowed.

5. Unless back filled, a front deck built of weather resistant wood shall be installed within 180 days of the installation of a dwelling. The porch shall be a minimum of 6 feet by 12 feet and shall have railings and banisters at all appropriate places.

7. RV's, travel trailers and tents may not be used as primary residences but only for temporary use. Tents must be dismantled and stored when not in active daily use. All RV's, travel trailers and tents must adhere to setback requirements.

8. That no commercial swine operation shall be permitted.

9. That no tract may be subdivided.

10. Property Owner's Association. That at such time as SELLER may determine at his sole discretion, the SELLER shall have the authority but not the obligation to notify each purchaser of the time, date, and a place of a meeting of all purchaser to be held for the purpose of organizing a Property Owner's Association. A majority of the votes of the purchasers in attendance at such meetings or by written proxy shall be sufficient to transact business at such meeting.Each purchaser, including SELLER, attending or represented by written proxy at such meetings shall have one vote for each tract owned by such purchaser on all business to come before the meeting. Upon the creation and organization of such organization, as non-profit corporation, or otherwise, SELLER shall transfer and assign to the association the current balance of the maintenance funds, if any.Thereafter such association shall have the power, authority and obligation to maintain the maintenance assessment. All such assessments upon any tract in the development shall become the personal obligation of the owners of such Tract and such association is hereby granted a lien upon each lot to secure the payments of such assessments, permitting said association such rights to enforce said liens as may be set forth in Sec. 51.002 of the Texas Property Code, as amended time to time.

11. Maintenance Fees. Purchaser hereby authorizes SELLER, and/or Assigns to charge each purchaser a maintenance fee of $50.00 per tract per year to improve and maintain the entrance, roads, and any other maintenance deemed necessary by the SELLER and/or the POA in Toro Creek Ranch. Such charge shall not be assessed against SELLER and/or Assigns. Such charge shall be made by direct billing to the purchaser. If Purchaser refuses to make said payments, Purchaser hereby authorizes SELLER, at SELLER'S option, to deduct such charge from payments made by Purchaser, and any such charge so deducted will not be credited to the payment on the balance due on the purchase price, principal or interest. It is understood and agreed that this maintenance fee (if not paid within 60 days of billing date) shall become a lien against the tract being conveyed, permitting SELLER and/or POA such rights to enforce said liens as may be set forth in Sec. 51.002 of the Texas Property Code, as amended time to time.

12. That no deviation of any kind shall be permitted from these restrictions unless the SELLER grants permission in writing.
Request More Info:
---